---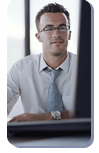 WELCOME!

You have just reached DP Soft S.r.l.

An Italian company specializing in informatics and mechanics.

Apologies - at the moment not all of this site is accessible in English.
---
SOLUTIONS:
We can help with problems of:


Process Automation
Design
Production
Mechanical Technology
Machinery Import-Export
read more detail here.
Find the right solution between products or services.
We can program two, three, up to five axes tool path for every CNC machine.
Are we the right choice?
more than 20 years experience
high-level solutions
expert and skilled staff
international references
Yes, we are The Right Choice!
---
CONTACTS:
Let's keep in touch

Telephone

+39 055300069

Fax

+39 0553424375

Address

DP Soft S.r.l.
Via Pistoiese, 138/c - 50145 Firenze
Italy
P.IVA 05633750483

E-mail

Info: info@dpsoft.eu
Hot Link: mobile@dpsoft.eu
Tech Support: help@dpsoft.eu
Postmaster:postmaster@dpsoft.eu